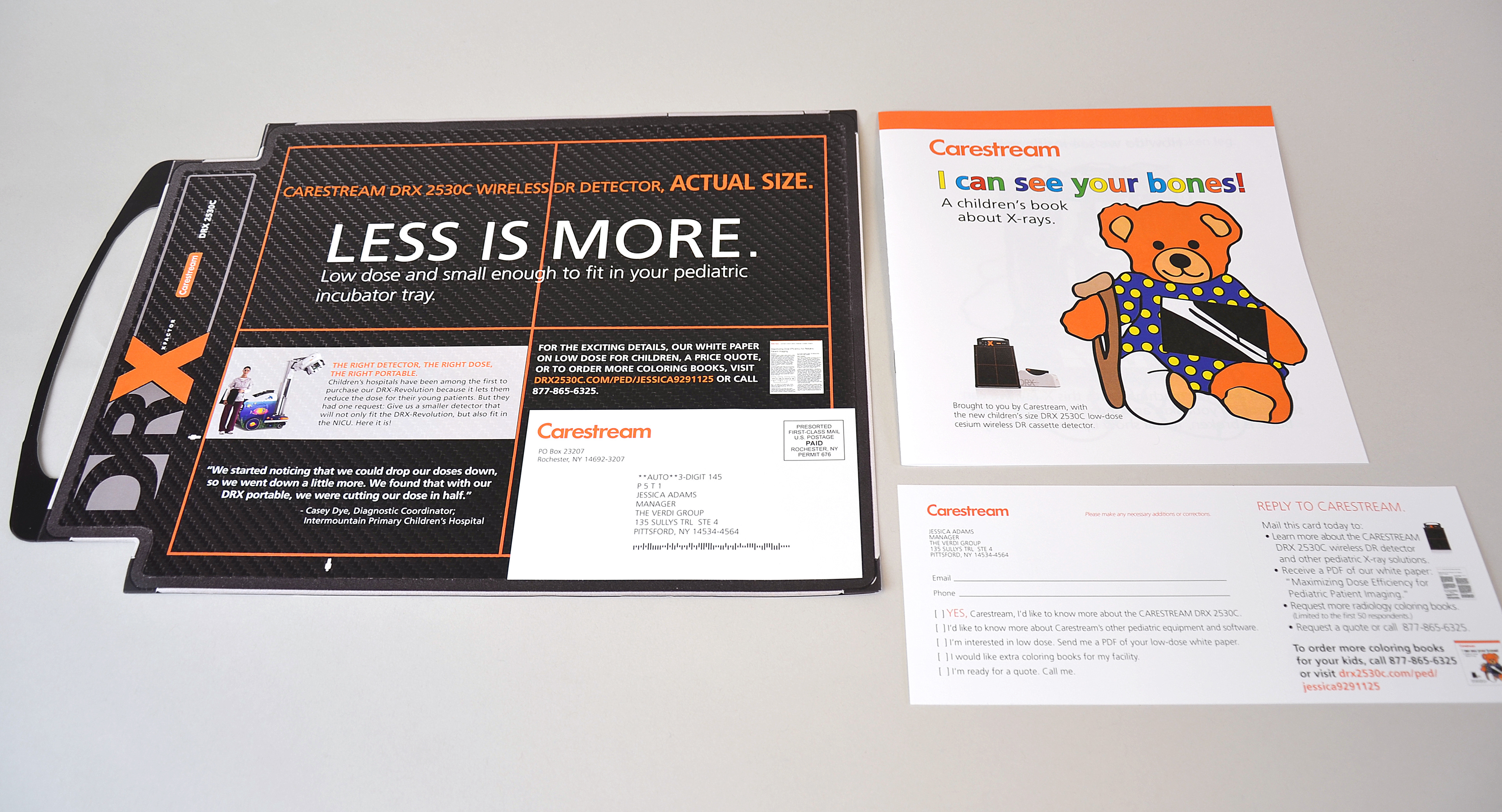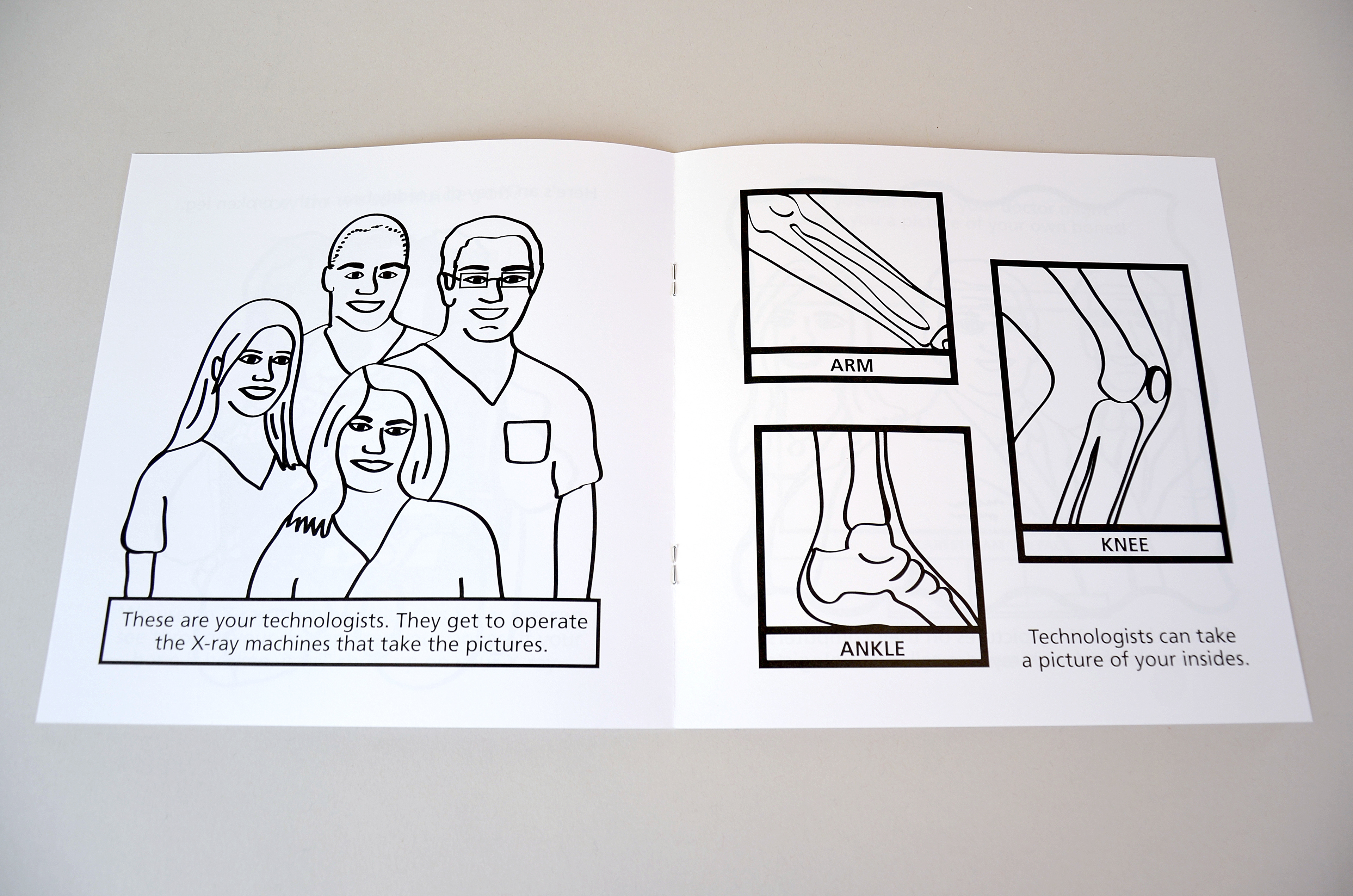 Client:
Carestream Health
Agency:
The Verdi Group, Inc.
Role:
Art Director - Coloring Book
This coloring book "I Can See Your Bones" was part of a larger mail piece sent to hospitals to inform doctors about the detector and how they can be used in pediatric due to a lower dose. This coloring book I drew using a Wacom Intuos4. This coloring book has been translated in over 25 different languages and is used globally.